D

ON'T

M

OVE

O

UT –

M

OVE

U

P!
T

AKE

A

DVANTAGE

O

F

A

C

OST

E

FFECTIVE,

C

USTOMIZED

M

EZZANINE

F

LOORING

S

YSTEM

T

HAT

A

DDS

V

ALUE

T

O

Y

OUR

B

USINESS.
WHAT IS MEZZANINE FLOORING?
A mezzanine flooring is built between two main floors or the floor and ceiling of a building. They are designed to cover a specific area of a building rather than extending over the entire floor space.
Mezzanines are designed to maximize unused vertical space, allowing for extra room above and below. They are usually free-standing, semi-permanent structures and can be removed and re-installed at a different location. Mezzanines are custom-made to the clients specific requirements, manufactured from detailed drawings, and are typically constructed from steel.
Murriers Integral Solutions specializes in the following mezzanine flooring systems:
Structural Mezzanine
Rack Supported Mezzanine
READ MORE ABOUT INDUSTRY SPECIFIC MEZZANINE FLOORING USES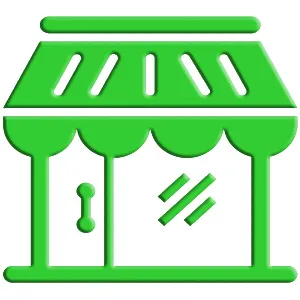 RETAIL
A retail business is able to increase shop floor space and enable the display of more products. In addition, it can enhance the storage capacity.
STRUCTURAL MEZZANINE FLOORING
A Structural Mezzanine is a free standing, semi-permanent flooring structure which uses a grid of structural steel columns to support a raised floor which can be used for storage, production or office space.
The major benefit of a mezzanine floor is the complete flexibility that it offers. The grid structure can be designed to provide a blank canvas of a floor to suit your requirements and specified to accommodate heavy duty loads such as machinery. It can also accommodate fully fitted offices to either the ground or first floor levels.
These freestanding structures are perfect for companies looking to expand their available floor space, while minimizing the disruption to their business. Steel columns support a single additional floor, which can be used for storage, production or additional office space. Lifts and stairs can be integrated to provide a multitude of access options, depending on the floor's intended purpose.
Mezzanine Flooring Structures provide you with a cost-efficient way to create extra floor space in your existing buildings. Many of our clients use this method to erect offices above the floor area with dry walling and suspended ceilings.
Our projects can accommodate existing columns and other obstructions in your space, melding infrastructure such as lighting, ducts, sprinklers, columns and cables into the floor's structural framework.
All of our Structural Mezzanine Floors are approved by an independent structural engineer. A structural engineer's certificate can be provided if required.
Speak to us for a custom quote to design, manufacture and install Structural Mezzanine Flooring at your office, warehouse or distribution centre. We also offer various finishes to suit your requirements.
RACK SUPPORTED MEZZANINE FLOORING
Rack Supported Mezzanine Flooring is a practical way of making use of the wasted space above racking. This type of mezzanine is built from pallet racking materials and is generally the most cost effective way of building a mezzanine.
Where some people see obstacles, we see opportunities. We will work with your business to negotiate tricky columns, bulky equipment and other structural obstacles, finding a mezzanine solution that's practical and purpose-built for your precise requirements. Storage is gained above the structure with an open deck, in addition the support for the deck is usable pallet racking that can either be left open or utilized as shelving.
When it comes to the need for additional floor space in your warehouse, office or store; Industrial Supported Mezzanine Floors are a good economic alternative to a structural mezzanine floor support system. Advantages include the use of the racking support frames in the inclusion of additional beams and decking, creating additional storage space above or below mezzanine level.
Our rack supported mezzanine flooring integrate pallet racking into the floor space below the mezzanine, securely support the above floor and its contents. Together with our mezzanine floor steel columns, the mezzanine floor is secure, and the storage space below is maximized.
Our rack supported mezzanine floors are ideal for joint storage and working space projects. By accessing vertical space in your facility, you can gain additional storage space without having to sacrifice offices or other work areas.
Staircases, hand railings, catwalks, pallet gates, wooden floor panels, steel floor panels, goods chutes, offices and conveyors can also be included in the construction of these Rack Supported Mezzanine systems.
We can help you capitalize on unused and inefficient headroom. The addition of one or more floors can provide a wealth of additional floor space at a reasonable price, allowing your business to grow unabated.